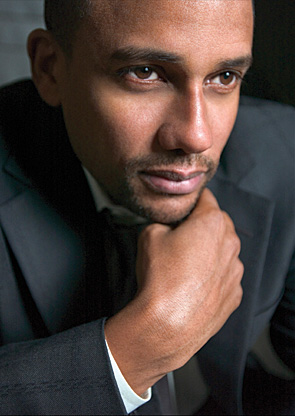 Harvard Law School Alumni – Hill Harper, Raye Mitchell and Lisa Jones Johnson – Launch The M.B.A. Series(TM) Mentoring and Training Program to Support African American Youth
– On Wednesday, July 26, 2012 President Obama signed an Executive Order to improve outcomes and advance educational opportunities for African Americans. The Initiative aims to ensure that all African American students receive an education that fully prepares them for high school graduation, college completion, and productive careers. –
In keeping with the President's initiative, three Harvard Law School alumni launched The M.B.A. Series(TM) – a new collaborative mentoring and training program to support African American youth. The M.B.A. Series (M.B.A. stands for Motivated Brilliant Achievers) is a multi-platform series that provides youth, ages 8 to 18+, with leading edge, inspirational and motivational advice and counsel bolstered with specific hard skills and technical skills development in leadership. Please visit www.TheMBASeries.org and www.facebook.com/TheMBASeries to learn more about the project, join the mailing list, or volunteer.
The M.B.A. Series is a collaborative effort of three Harvard Law School alumni and their respective non-profit foundations: Hill Harper, actor and NY Times best-selling author, and CEO and founder of MANifest Your Destiny; Raye Mitchell, published author, entertainment attorney and Chief Social Entrepreneur and founder of The New Reality Foundation and its G.U.R.L.S. Rock Global Leadership Training Program for girls and girls of color; and Lisa Jones Johnson, author, highly accomplished Entertainment Industry Executive, CEO of the NextGen Media Group, former USC Law School Adjunct Professor, and founder of The Micro Learning Centers of America, Inc., which has launched a unique approach to elementary education targeting African American boys K-5.
The M.B.A. Series is intended to go beyond motivational speeches and writings to develop a platform based on preparing youth of color to be competent, highly-skilled, and competitive global leaders and leaders of change. The project seeks to build on the groundbreaking and highly acclaimed works of author Hill Harper in his literary offerings Letter to a Young Brother: MANifest Your Destiny and Letters to a Young Sister: Define Your Destiny.
The program exists to close the "access gap" for African American youth, allowing them to gain access to inside tips, high-level skills development, mentor advice, and success strategies to enable them to grow ahead of the curve and develop as global leaders. The project is intended to move the next generation of leaders from inspirational-based messages to skill-based engagement.