NCCU LECTURE: A NEW LOOK AT ANTEBELLUM SLAVE FAMILIES AND COMMUNITIES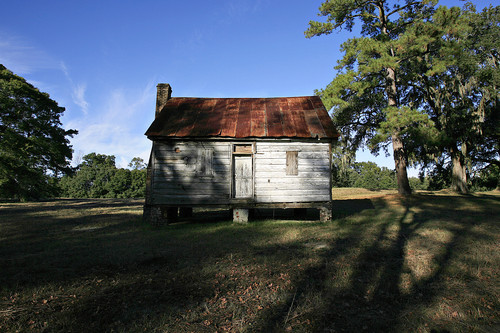 DURHAM, N.C.—North Carolina Central University's Department of History has invited author and alumna, Dr. Stephanie Shaw to speak at the Earlie E. Thorpe Memorial Lecture, Sunday, October 18, 2009, 2 p.m. to 4 p.m., at Historic Stagville in Durham.  The title of Shaw's talk isGrandmothers, Granny Women, and Old Aunts: Rethinking Antebellum Slave Families and Communities. The lecture is part of NCCU's Centennial series of speakers, symposiums, and forums. Quintessence, a jazz band led by Quinton Parker, will perform before and after the lecture.
Guest speaker Shaw is associate professor of history at Ohio State University, where she has taught for over 20 years. In 1996, She published What a Woman Ought To Be and To Do: Black Professional Women Workers during the Jim Crow Era (Chicago: University of Chicago Press), which won the 1996 Association of Black Women Historians' Letitia Woods Brown prize for the best book in African- American history. Her article, "Using the W.P.A. Ex-Slave Narratives to Study the Great Depression" (Journal of Southern History, 2003), won the Southern Historical Association's Green-Ramsdell Award for Best Article in the Journal of Southern History during 2002 and 2003.
She has held fellowships from the Carter G. Woodson Institute (University of Virginia), Rice University (Mellon Professorship), the National Humanities Center, and the Center for Advanced Study in the Behavioral Sciences.
Shaw, a graduate of the Department of History at NCCU, earned her M.A. and Ph.D. degrees in history from Ohio State University.
The Earlie Thorpe Lecture is an annual lecture held in honor of the historian and teacher who taught at NCCU from 1962-1989 and published many books on the antebellum south, includingThe Old South: A Psychohistory.
For additional information, contact Jerry Gershenhorn, associate professor of history at (919) 530-7135. The lecture takes place at 5828 Old Oxford Highway, Sunday, October 18, 2009, 2 p.m. to 4 p.m, Durham, N.C.
North Carolina Central University is the first publicly supported liberal arts college for African-Americans and this year, U.S. News & World Report ranked NCCU among the top ten HBCUs in the country.  As NCCU celebrates its Centennial Year, a diverse student body of more than 8,500 students is enrolled in programs such as law, business, library science, nursing, education, and biotechnology.
FOR IMMEDIATE RELEASE                  CONTACT: JERRY GERSHENHORN
OCTOBER 8, 2009                                                                                        (919) 530-7135